Bright Beginnings Nurseries in Abu Dhabi cater for young babies from 4 weeks old through to children of 4 years of age
Babies
Bright Beginnings is one of the few nurseries in Abu Dhabi that provides childcare for babies as young as one month old.  Our babies classes cater for infants up to 15 months old.
We are a secure "home away from home" where your child can learn, play and grow. As you begin, we will work with you to help with a smooth transition from home to nursery. The program has been designed to create a nurturing and creative environment to promote a healthy physical and cognitive development of your baby. The classroom is equipped with soft, anti-bacterial flooring, baby-friendly, age appropriate play equipment, cots, high chairs, and of course changing tables. The classroom is a colourful and stimulating environment for your child to thrive in. The babies have a large play area in which they can be supported through all their early stages of development.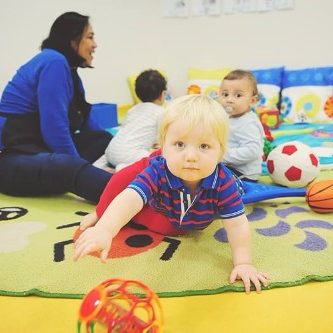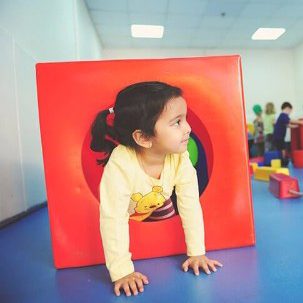 Toddlers: 15 months to 3 years
It is a whole new world when babies start crawling, walking, talking and developing relationships with others. Our program is filled with concrete sensory experiences, emphasising the importance of their environment and relationships. Our teachers provide loving interactions while nurturing each child as per their individual needs. Your child's young mind will stay stimulated through a rich array of daily activities and a variety of experiences.
Preschool: 3 years to 4 years
A preschooler's world begins to open up and become more complex while learning about themselves and others in their home and community. They are improving their physical and cognitive coordination as they begin to combine more complex concepts about themselves and each other. Our curriculum introduces language, math, science and social skills in a logical, natural sequence through the love of play. Our teachers also provide plenty of individual attention to support your child's unique needs.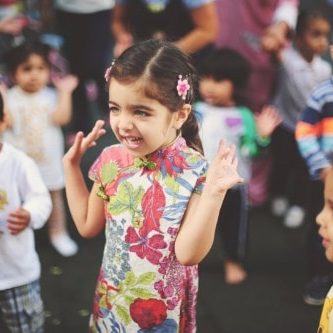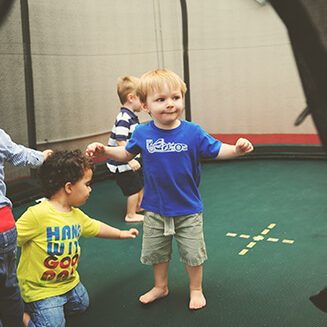 Extra curricular activities
As early childhood educators, Bright Beginnings Nursery understands the importance of providing children with extra curricular activities.
We are pleased to provide bilingual classes in Arabic and French, as well as music and gym classes. The older children are also taken on excursions (field trips), to further enhance and support the curriculum the children are engaging in during class time. We also have external activity providers who offer additional classes in a variety of areas in the afternoons.