We provide a safe, nurturing and stimulating environment that promotes trust, confidence and self esteem.
As one of the best British nurseries in Abu Dhabi, our early years education programme focuses on the 'fun' side of learning with an emphasis on bright, colourful surroundings, and toys and equipment that encourage your child's participation. Learning through play, with children producing their own creations, is a major focus. We aim to provide the highest quality professional care and an up-to-date early childhood educational program in a caring and friendly environment.
Each class provides a wide and exciting range of age appropriate equipment, which extends and nurtures your child's development. Resources are updated regularly, and staff are kept abreast of developments in early childhood education through in-house training and appropriate courses and seminars.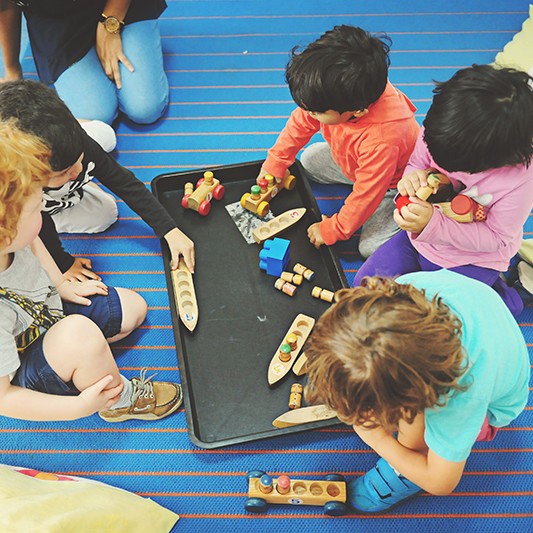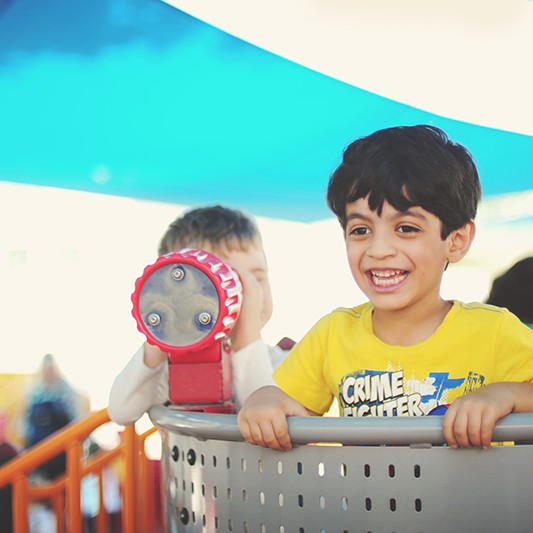 Building confidence and independence
Children learn through play – sharing, building, constructing, co-operating, creating, reading, listening, imagining, telling, discovering, and making decisions.
Bright Beginnings is the ideal environment for children in these early years. There are no pressures on the children and they can build confidence and independence with the help of our wonderful teachers and through their interactions with other children. Children will be exposed to pre-writing, pre-reading and early numeracy skills.
Activities foster balanced development in art, music, language, role-play and problem solving. Outdoor and indoor, quiet and noisy, individual, small and large group activities are all part of your child's day at Bright Beginnings. By the time they leave us to go to 'big school', they will have acquired the independence, confidence and knowledge they will need to enter more formal education.
Our focus is on providing children with the opportunities to learn to make their own choices and develop independence, and activities that develop creativity and self-expression.
Social and cultural development in a multicultural environment
Bright Beginnings is a multicultural nursery in Abu Dhabi, and we aim for children to question thoughtfully, to become independent, to be responsible for their actions, to develop respect for others' feelings and belongings, regardless of gender, race, religion, or talent.
Our multi-lingual program (English, French and Arabic) provides children with the opportunity to learn or further extend their knowledge of languages whilst they are young and able to absorb new concepts quickly and easily. We also offer bi-lingual classes – French/English or Arabic/English.
Development of social skills and multicultural awareness is a vital part of the nursery experience. At Bright Beginnings, there is also plenty of emphasis on building physical skills that allow children to explore their creative and problem-solving abilities.