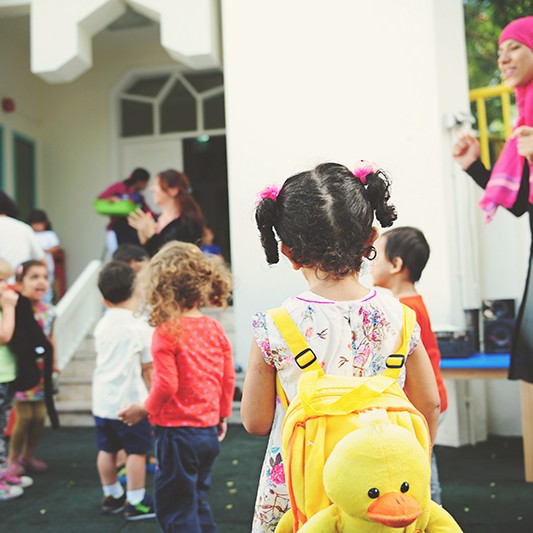 Why is Bright Beginnings your best choice of nursery in Abu Dhabi?
Bright Beginnings is the best nursery in Abu Dhabi, with a reputation as being one of the best childcare centre networks in the UAE with places highly sought after at every age group from as young as 4 weeks to 4 years old.  We are also one of the few nurseries in Abu Dhabi to offer bilingual classes.
We are proud that we have touched peoples' lives by providing their children with a solid foundation to enable them to be happy, well-adjusted and confident with the skills necessary to see them through to their next development phase.  Children thrive at our nursery and this is evident in the feedback we get from our parents.
At Bright Beginnings:
Our curriculum is innovative, current and utilises the best teaching methodologies from the UK
The environment and facilities are safe, nurturing and stimulating
Staff are happy and well trained, and are wonderful with the children
The management is knowledgeable, experienced and hands-on